Treatment of Ocular Diseases
Your Home for Exceptional Eye Care
Early detection, treatment and regular follow-ups of ocular diseases are essential in slowing their progression and preventing or eliminating vision loss. Six One Six Vision Center provides services to track, screen, and treat eye diseases.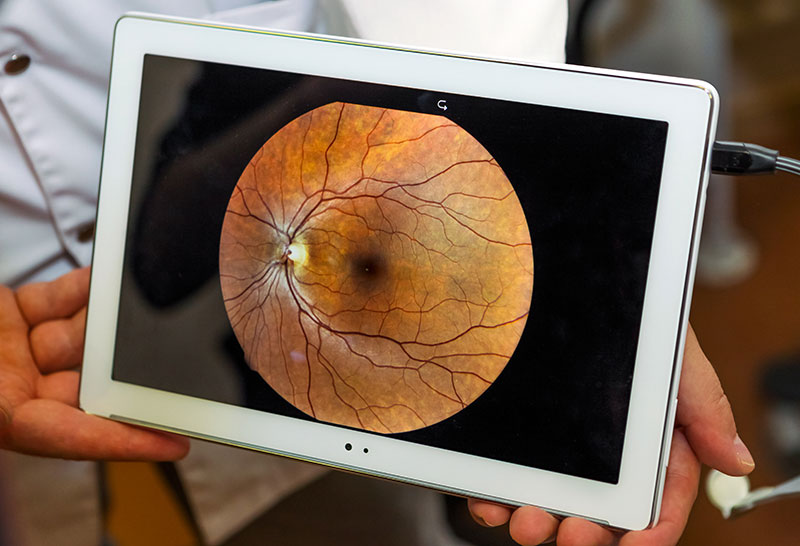 Taking Care of Your Eyes
Our top priority is providing you with the best eye care possible, including regular eye health evaluations and the diagnosis, management, and treatment of ocular diseases that affect the human visual system and eye. Some examples are:
Macular degeneration – Our office has the technology to detect even the most subtle progression of this vision-threatening condition.
Conjunctivitis – Often called "pink eye," conjunctivitis is a common eye disease, especially in children. We can diagnose your type of conjunctivitis and prescribe you the appropriate treatment to get your eyes feeling and looking better.
Blepharitis – This is an inflammation of the eyelids in which they become red, irritated and itchy and dandruff-like scales form on the eyelashes. It can cause burning and stinging of the eyes, as well as dry eyes.
Diabetic retinopathy – This complication of diabetes causes progressive damage to the retina – the light-sensitive lining at the back of the eye – and can result in loss of vision.
Glaucoma – A disease of the optic nerve that leads to progressive peripheral vision loss (side-vision loss). It is often referred to as a "silent" disease because it is painless, and without an eye exam can go undiagnosed for many years until it starts to cause symptoms.
Cataracts – A cataract is a cloudy or opaque area in the normally clear lens of the eye that can interfere with normal vision. Most cataracts develop in people over age 55, but they occasionally occur in infants and young children.
The optometrists at Six One Six Vision Center are highly skilled and experienced in the diagnosis and treatment of ocular diseases.