Dry Eye Disease
Get the Eye Care You Need
Dry Eye Disease (DED) is quickly becoming one of the most common medical conditions affecting adults in the U.S. Recent studies estimate that 14.4% of adults over 40 are impacted by dry eye, including half of those who wear contact lenses. We take dry eye very seriously at Six One Six Vision Center, knowing the drastic consequences it can have on a person's quality of life and vision. Proper eye care is vital to managing this condition.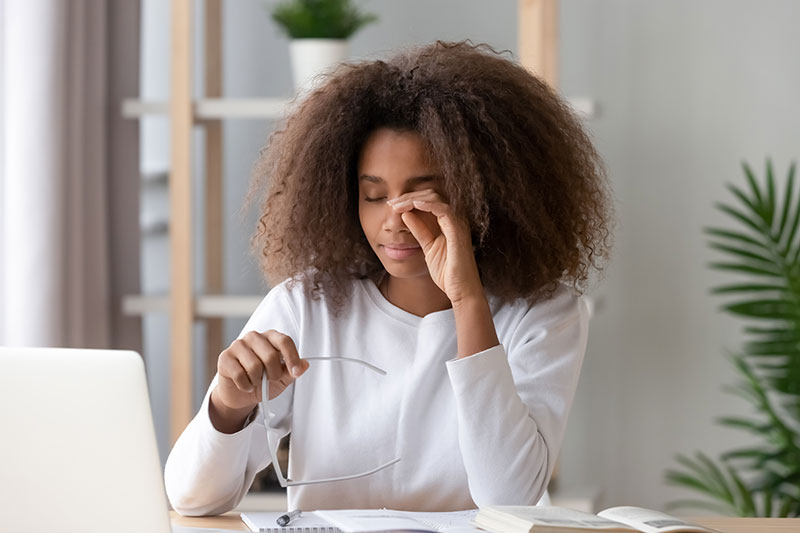 Risk Factors
Increasing age
Gender – females are more prone to dry eye than males
Excessive computer work
Environment – dry climates (like Idaho) can contribute to dry eye
Systemic diseases – such as diabetes, psoriasis, rheumatoid arthritis, Sjogren's syndrome, thyroid disease, rosacea & more
Medication use – including those for allergies, depression, Parkinson's, high blood pressure, birth control & more
Symptoms
Some of the most common symptoms of dry eye include:
Burning or stinging of the eyes
Gritty or foreign body sensation
Blurry or unstable vision
Light sensitivity
Tired or fatigued eyes
Reduced comfort in contact lenses
Reduced reading or near working ability
Diagnosis
Dry eye is typically diagnosed by a combination of patient symptoms and ocular signs. A comprehensive examination of the eyes will look at both the eyelids and the surface of the eye to evaluate them for signs of dry eye disease. Different dyes or "stains" may be used to give the doctor further insight into the ocular surface.
Treatment
There are a number of treatments for dry eye. Some of the most common therapies include:
Artificial tears
Nutritional supplements
Topical medications, including anti-inflammatories
Lid hygiene
At Six One Six Vision Center, we work closely with patients affected by dry eye to devise an individual treatment plan that will help relieve symptoms and manage the condition.