The Treasure Valley's Leading Optometrist
Start Your Care With an Eye Exam
Everyone should receive a quality eye exam from an optometrist on a regular basis. There is much more to a comprehensive eye exam than obtaining a new prescription for contact lenses or glasses. In addition to determining the optical correction needed to help you see your best, a thorough eye exam checks how well your eyes work together and assesses your overall eye health. Numerous systemic diseases, such as high blood pressure and diabetes, can cause changes in the eyes, making a comprehensive eye exam an essential component of your overall health.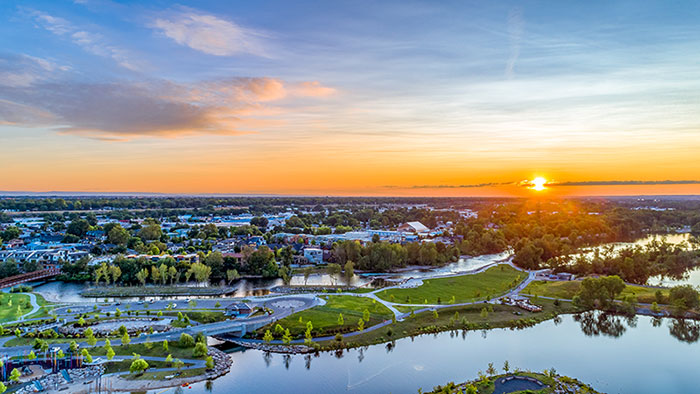 Services We Provide
The American Optometric Association suggests that everyone should have an annual comprehensive eye examination. An eye doctor can provide regular eye health exams to identify an extensive variety of issues influencing vision function, including eye discomfort or blurred vision. Tests for eye health disorders are also performed, and our experienced professionals will take the time to answer all of your questions, discuss treatment options and offer the highest-quality treatments possible. We incorporate the latest, most innovative technology to support the evaluation of eyeglass prescriptions, peripheral vision, intraocular pressure and eye health. Services we provide include:
At Six One Six Vision Center, our team of professionals takes great pride in offering excellent vision care for every patient by fitting them with contact lenses or eyeglasses, recommending LASIK or other eye surgery procedures, and diagnosing eye disease.