Contact Lenses
The doctors at Six One Six Vision Center enthusiastically believe that when worn properly, contact lenses can have huge benefits for patients. Studies have shown that self-esteem, athletic performance and vision can all improve with contact lenses, compared to glasses. Our goal is to make sure all of our patients are made aware of the most recent advancements in lens technology and lens care systems — so that anyone wanting to wear contacts is able to do so comfortably and happily!
Many Contact Lens Options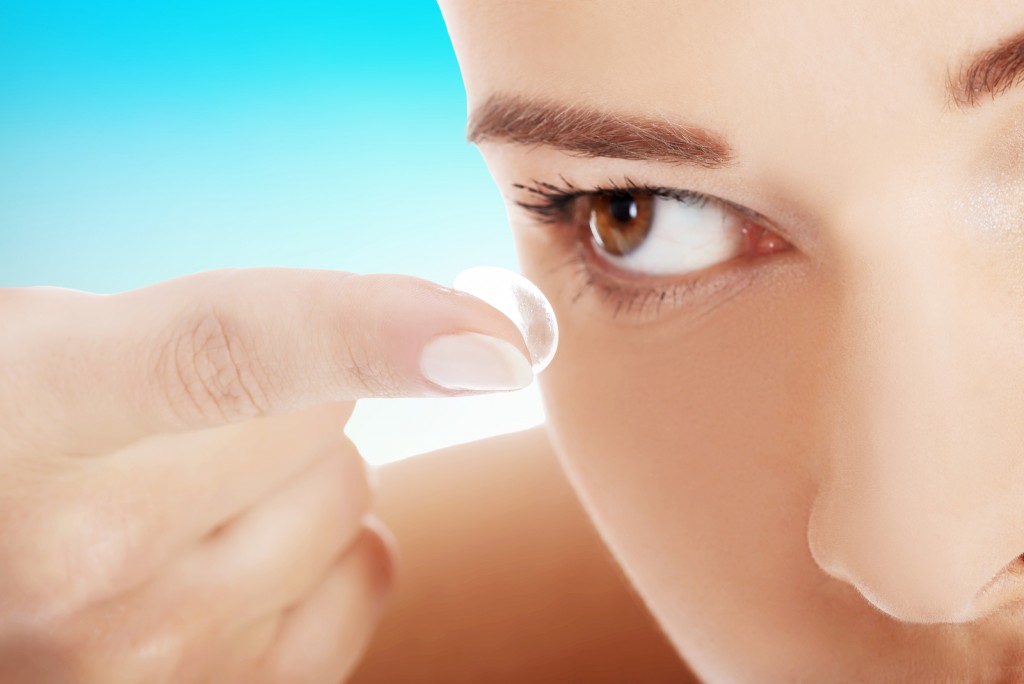 Contact lenses are not a "one size fits all" device. At Six One Six Vision Center, we work hard to match you with the contact lens that is going to work best for you specifically. If you already wear contacts or are contemplating trying them for the first time, our optometrists are exceptional at fitting contact lenses for all kinds of eyes, ranging from nearsighted eyes to those with poor vision and significant scarring.
The right start to contact lens wear is essential to long-term comfort in your lenses. This involves a thorough eye exam, an evaluation of your compatibility for wearing contacts, selecting lenses and lens care products, and follow-up visits to ensure correct fit. A few of the specialty contact lenses we offer include:
High oxygen contact lenses
Bifocal contact lenses
Contact lenses for astigmatism (also called toric lenses)
(CRT) Corneal Refractive Therapy/Orthokeratology lenses
Scleral lenses
SynergEyes® lenses
Children and young adults can also benefit from wearing contact lenses. In fact, wearing some form of contact lenses can slow the progression of nearsightedness in children.
Contact Us Today
To determine if you are an ideal candidate for contact lenses trust the experts at Six One Six Vision Center. Book your appointment online or give us a call today at (208) 514-1858 to schedule an appointment.