Expert Eye Exams
An Important Preventive Step
Routine eye exams can help doctors detect vision problems, eye disease and general health problems before symptoms are present. Although vision screenings help evaluate basic vision issues, they are not a substitute for comprehensive eye exams performed by a licensed eye doctor. A yearly eye exam performed by an optometrist at Six One Six Vision Center is one of the most critical preventive and diagnostic steps you can take to preserve your vision and eye health.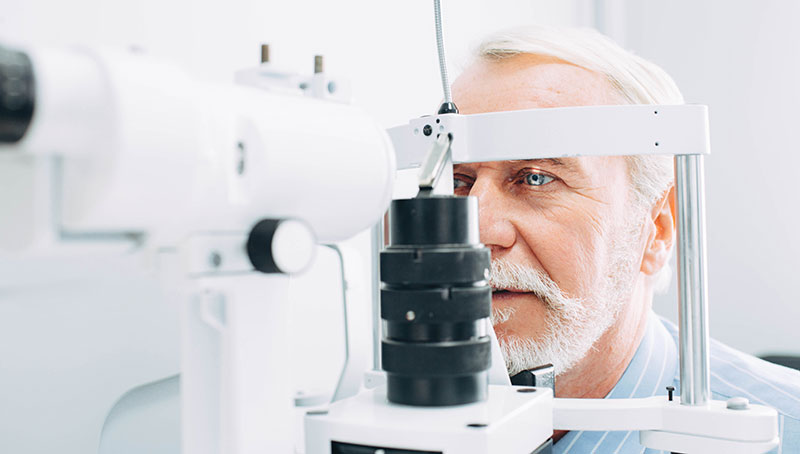 Comprehensive Vision Examinations
During a routine eye exam, an eye doctor reviews your medical history and performs tests to assess your vision and the health of your eyes. They include:
Cover test: checks for strabismus, commonly referred to as "lazy eye" or an "eye turn"
Refraction: determines your prescription for glasses or contact lenses
Vision field test: screens for peripheral vision loss
Visual acuity test: analyzes how well you see
Color vision test: evaluates for color vision deficiencies
Slit-lamp examination: looks at the health of the eye
Regular eye exams from a qualified optometrist can help detect age-related macular degeneration and cataracts, among other health problems.
Eye Exams for Contact Lenses
Wearing contacts requires a contact lens evaluation in addition to a comprehensive eye exam. We will evaluate the shape and size of your cornea, which will allow us to identify the type of contact lens that is ideal for you. Your eye doctor may also perform a tear film test to ensure you produce sufficient tears to wear contacts comfortably. The fit of the contact lens on the eye and your vision while wearing it is evaluated. When it has been determined that a specific contact lens is the right lens for you, you will be given a final contact lens prescription.