Glass frames can be made of various materials, each with its own characteristicas, unique functions, and aesthetic appeal. In fact, when shopping for new glasses, the frame material can be as critical as the design. In this article, leading optometrist Six One Six Vision discusses some of the most popular frame materials for eyeglasses.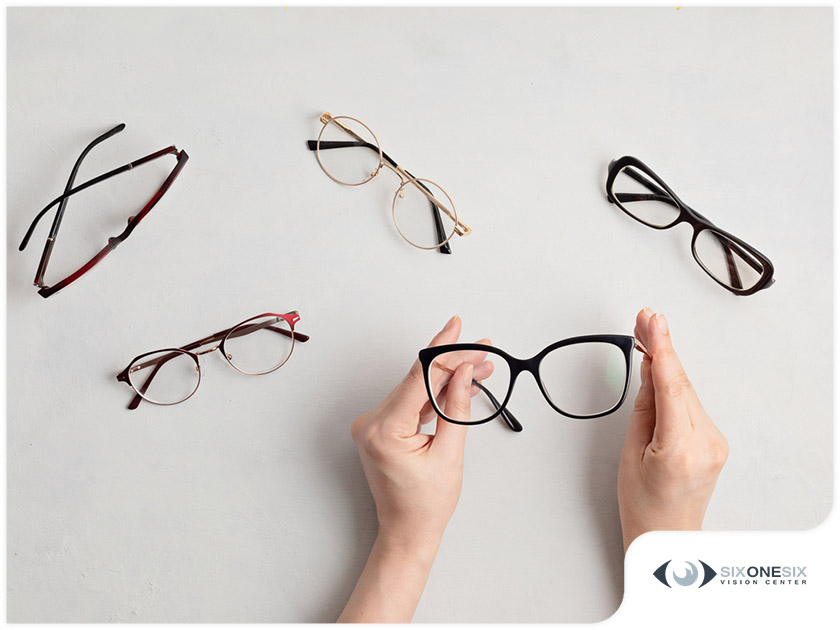 Titanium. Titanium is commonly used in high-end, expensive designer glasses. It is a strong, lightweight, and highly durable metal that is well-suited for eyeglass frames. If you have a history of breaking your old prescription glasses, titanium can be the ideal replacement for you.
Acetate. Cellulose acetate, sometimes referred to as zyl, is a hypoallergenic, plant-based plastic that is fairly easy to mold. This material can be made with stacked colors or varying levels of transparency, making it a flexible tool for creating innovative designs.
Stainless Steel. An affordable alternative to titanium, stainless steel is also lightweight, strong, and will not easily corrode. Many manufacturers utilize stainless steel in their metal frames. However, according to an experienced eye doctor, this material lacks the "memory metal" aspect of its high-cost counterpart but proves to be more resilient than plastic.
Nylon. It may seem out of the ordinary to use nylon for eyeglass frames, but when you take this plastic's ability to flex and bend into account, you will realize that it is suitable for sports sunglasses. Nylon frames are also lightweight and resilient.
What's the Best Frame Material For You?
You need an eyeglass frame that will withstand day-to-day use. For kids, the best glasses are those made of flexible and resilient materials. For adults, the bold hues of acetate and corrosion-resistant features of titanium often lead the conversation, but the cost also factors into the equation.
You can count on Six One Six Vision Center for top-rated eye care solutions, from prescription glasses to treatment of ocular diseases. Our qualified team is committed to providing high-quality products and services to ensure the comfort and satisfaction of our clients. Call us at (208) 214-5080 or fill out our contact form to set up an appointment. Our service areas include Boise and Eagle, Idaho.