At Six One Six Vision Center, we offer a range of vision correction options to help you see better. Eyeglasses are a trusted choice because of the many benefits they provide. We carry high-quality eyeglasses from some of the best independent companies in the industry, such as SALT, WOOW and Ovvo. We also provide frames from Zen Barcelona, Modo and db4k.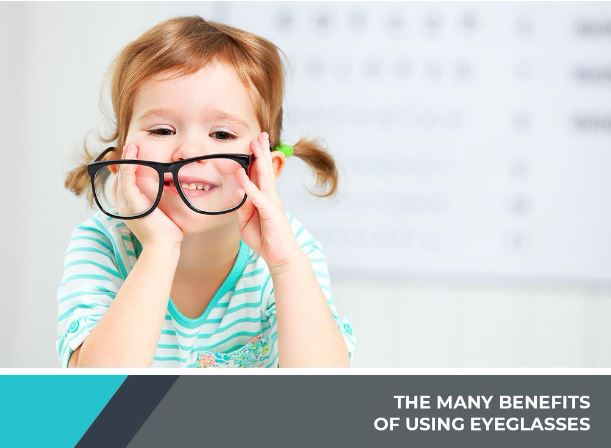 Here are some of the perks you'll enjoy when wearing eyeglasses:
They Give You Improved Visual Acuity
Eyeglasses are an excellent choice when it comes to correcting refractive errors. We'll determine the lens type, material and power that would best address your vision needs. With better eyesight, you're sure to enjoy an improved quality of life.
They Provide Reliable Protection for Your Eyes
The lenses of eyeglasses not only give you better vision, but they also block foreign matter and drying winds from your eyes. We can upgrade your lenses with UV- or blue light-filtering treatments for added protection. If you lead an active lifestyle, your optometrist may suggest choosing polycarbonate or trivex eyeglass lenses, which are highly impact resistant.
They Are Stable and Comfortable
Eyeglasses are basically mounted over your nose bridge and tucked behind your ears, giving you stable vision all day long. If your eyeglasses seem loose, we can make the necessary adjustments to ensure a perfect fit. Stop in anytime to have one of our opticians give you a tune-up!
They Are Affordable and Easy to Maintain 
Eyeglasses are extremely low maintenance. Cleaning them typically involves a few drops of the recommended cleaning solution and lukewarm tap water. Afterward, you can simply pat them dry with a microfiber or lint-free cloth. They also offer cost-efficient perks. If your prescription changes, your eye doctor can just upgrade your lenses and you can reuse your current frames.
Call us today at (208) 214-5080 or complete our form to schedule an appointment and look through our eyeglasses selections. We serve Eagle, Meridian and the surrounding Idaho areas.