Contact lenses are a great option for individuals who participate in sports because they don't break like frames and glasses. They also provide a better peripheral vision for sports or driving. Many parents are wondering if their children are ready for this vision correction option.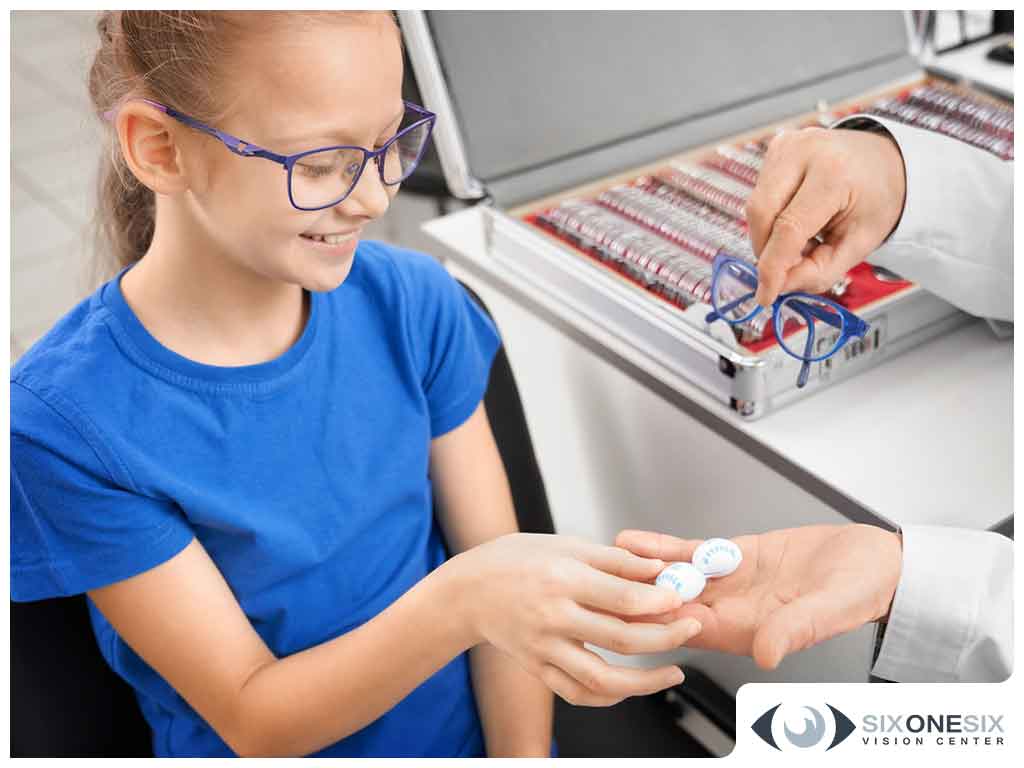 A local optometrist discusses when to allow your child to wear contacts as well as risks and safety tips. 
When Is the Right Age to Wear Contacts?
When it comes to contact lens wear, age doesn't matter as long as your child is responsible enough to wear them. If they can follow the eye specialist's instructions for proper use and care, then they are ready for contacts. Kids usually start wearing contacts in their teens and even during pre-teens. The American Optometric Association (AOA) says that most optometrists recommend contacts between the ages of 10 to 14. 
Your child should be able to properly handle disinfect their lenses. They should know when to replace them and that it's not right to share lenses. Will your child remove their lenses before going to bed? If they can do these things, they're well-fit to wear contacts. You can also consult your local eye doctor to make sure your child is ready to take this step. 
Things to Keep in Mind
As parents, you need to constantly make sure that your child is handling and caring for their contacts properly. Behaviors that should be avoided as much as possible include sharing lenses, using water or saliva to moisten lenses, and wearing decorative lenses purchased from beauty stores, the internet, or flea markets. Never allow your child to wear contact lenses that were not prescribed by an eye specialist. 
For your family's eye care needs, you can rely on Six One Six Vision Center. Call us at (208) 514-1858 or fill out our online form to schedule an appointment. We serve patients in Boise and Eagle, Idaho.