Age-related macular degeneration (AMD) is a condition primarily affecting people aged 50 years old and up that can cause permanent vision loss. Unfortunately, there are widespread misconceptions about AMD that can prevent patients from receiving the treatment they need from their eye doctor. Today, Six One Six Vision Center debunks common myths about AMD.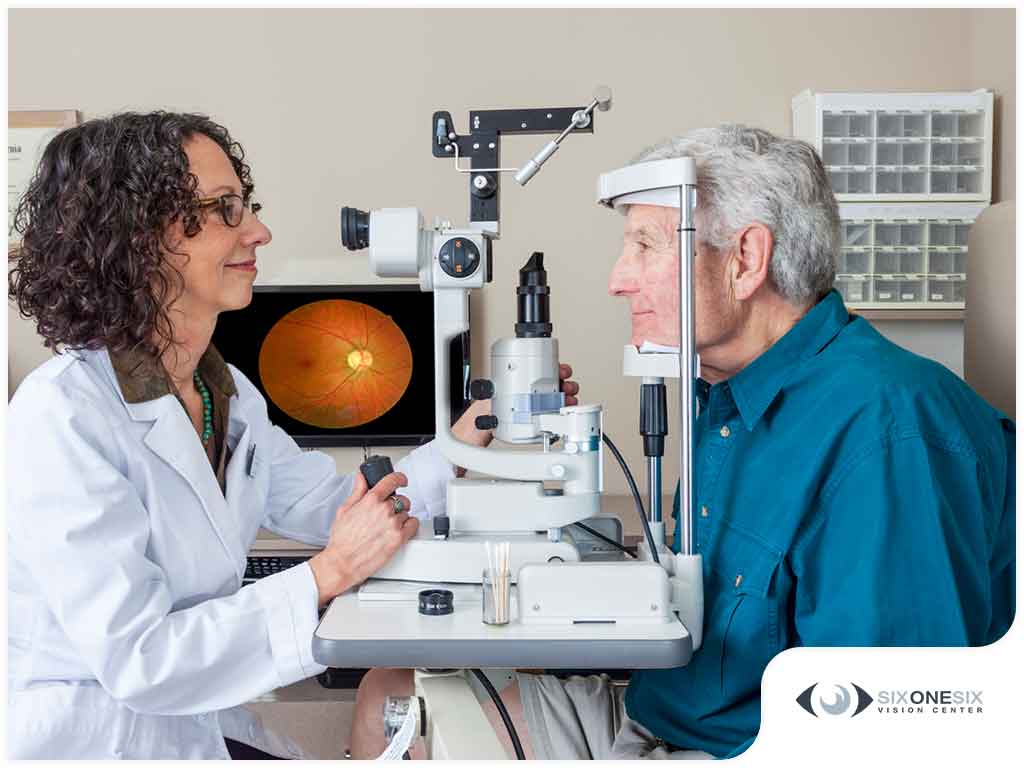 Myth 1: You Would Know It If You Had AMD
AMD is asymptomatic in the early stages, so many patients have no idea anything is wrong. Only through an eye exam can the condition be diagnosed before it progresses. With early detection, you still have time to make certain lifestyle changes that will help slow down the progression of the disease.
Myth 2: My family doesn't have a history of AMD, so my risks is low.
While AMD can be hereditary, it isn't always. Other factors besides your genetic makeup can increase your risk of developing the condition, such as your blood pressure levels, diet and lifestyle habits. For example, high blood pressure, eating food deficient in nutrients and smoking are all serious risk factors for AMD.
Myth 3: Macular Degeneration Leads to Blindness
While there is no cure for AMD and some level of vision loss may be unavoidable, the condition doesn't cause total blindness. Many who have problems with their central vision due to AMD still retain their peripheral vision and are able to get by with adaptive eyewear from an expert optometrist.
Eye Care Like No Other
Six One Six Vision Center is the expert to trust for all your eye care needs. To learn more about what we can do for you, simply give us a call at (208) 514-1858. Schedule an appointment with us today! We serve Boise, ID, and the surrounding communities.