When should you have an eye exam? Six One Six Vision Center generally suggests undergoing one at least once every two years. That said, your optometrist may recommend a different frequency, depending on your personal circumstances. If you experience any of these four signs, for example, head to your trusted eye clinic at your earliest convenience: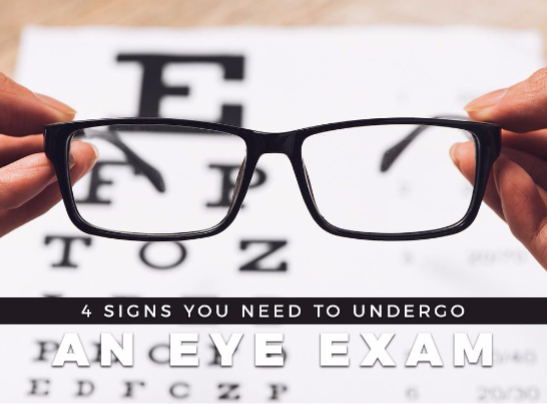 You Haven't Had One in Over Two Years: The American Academy of Ophthalmology and the American Optometric Association advises everyone to have a comprehensive eye exam every other year. This recommended eye exam frequency was established to help diagnose eye conditions in their early stages, which allows for more effective treatment.
You Have a Pre-Existing Vision Problem: If you were previously diagnosed with a vision problem, it's best to see your optometrist on a regular basis. Doing so allows us to monitor your condition and evaluate the effectiveness of our treatment. This way, we can modify your treatment plan as needed according to your eye care needs. Those who have a family history of eye conditions are also encouraged to have routine eye assessments.
You Suffer From Frequent Headaches: Headaches are a common sign of potential vision problems. They can occur when your current lens prescription is inadequate at correcting your refractive errors. As a result, your eye muscles are forced to work harder, leading to headaches.
You Experience Changes In Your Eyesight: If you notice any visual changes, such as blurred vision or seeing floaters across your field of vision, we recommend visiting your expert eye doctor as soon as possible. This may be a sign of underlying eye diseases, like retinopathies or cataracts.
If you any of these signs apply to you or you have any other concerns about your eyesight, call us at (208) 214-5080. You may also complete our form to request an appointment. We serve Boise and Eagle, ID.