Your eyes are incredibly sensitive organs that perform complex processes to provide your sense of sight. There are many things your eyes can do that you may not know about.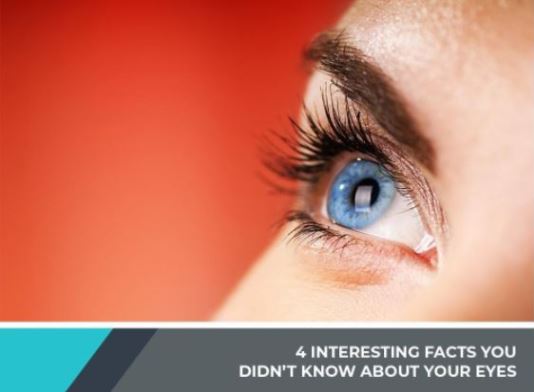 In today's post, Six One Six Vision Center, your trusted eye care clinic, shares some fascinating facts about your eyes.
Your Retina Is the Culprit Behind the "Red Eye" Effect in Photos
Have you ever wondered why you sometimes appear to have red eyes when your photograph is taken? Your retina is actually responsible for this phenomenon. When the light rays from a camera flash, they bounce off your retina, producing bright, red eyes in your pictures.
You Can See Naturally in the Dark
Many think that reading in dimmed places can damage your eyesight. This is actually a myth. In fact, your retina has light-sensitive receptors that allow you to see in varying light conditions. Your eye doctor explains that the rods are photoreceptors responsible for helping you see clearly in the dark.
It's Possible to Have Different-Colored Eyes
Did you know that six out of 1000 people have different-colored eyes? This condition is often detected at birth and is known as heterochromia iridis. It develops when one of your eyes lacks melanin, resulting in an eye color that contrasts with the other.
Your Eye Muscles Are Some of the Most Active Muscles in Your Body
Your eyes need to blink regularly to remain lubricated, maintaining your visual comfort. Fortunately, your eye muscles are some of the most active muscles in your body. Your optometrist explains they regulate your eye movements, helping you blink every two to 10 seconds.
To learn more about your eyes, feel free to call us at (208) 214-5080. You may also complete our form to schedule an appointment. We serve Boise, Eagle and nearby Idaho areas.