A child's visual development starts at birth and extends toward the schooling years. Beginning at three years old, you must ensure your child's healthy vision by scheduling yearly eye exam appointments with your local optometrist. This way, some of the most common eyesight-related conditions and diseases can be detected early, including the following: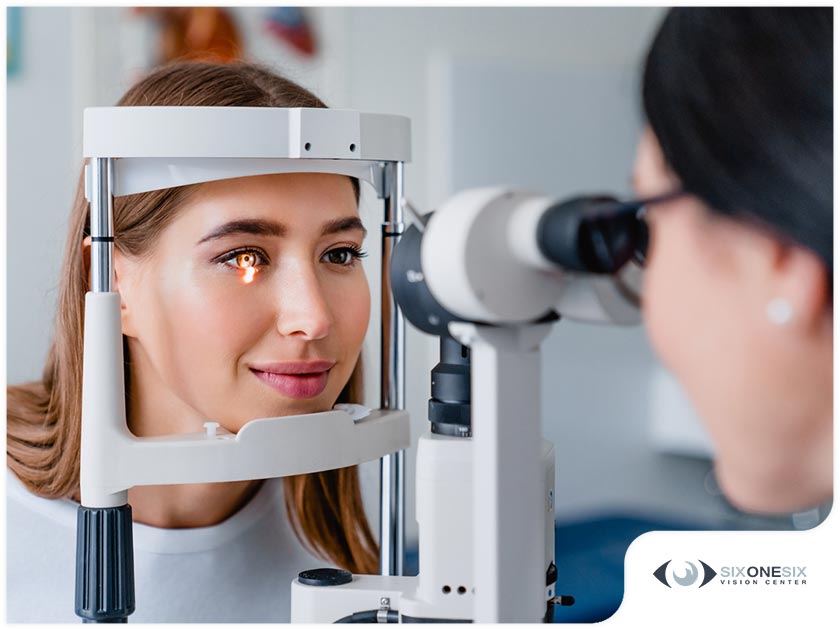 1. Refractive Errors
Nearsightedness (myopia), farsightedness (hyperopia), and astigmatism are refractive errors that often develop during childhood. Your optometrist may provide such diagnoses if your child's corneal surface is uneven or the eyes are irregularly shaped. Because of these structural deficiencies, the eyes can't focus images on the retina, resulting in blurred vision. Vision correction through eyeglasses or contact lens prescriptions is required to enhance visual acuity.
2. Amblyopia
Also known as "lazy eye" syndrome, amblyopia refers to an early childhood condition in which one of the child's eyes don't develop as it should, resulting in a delay in your child's visual development. This occurs when the brain sends fewer visual signals to the weaker eye. Eventually, binocular vision, or the ability of both eyes to work together, decreases until the brain ignores input from the weaker eye. A visit to a local eye care center is imperative if you notice one of your child's eyes is wandering inward or outward.
3. Strabismus
This eye-related condition happens because of problems interfering with the eye muscles' ability to maintain their position and movement. It is also known as crossed eyes because both sensory organs don't look at the same place at the same time. The misalignment may either be obvious or unnoticeable. Vision therapy may be prescribed to improve eye coordination and focusing.
Growing-up children learn through the things they see, so it's important to manage these conditions as soon as possible. That's why we encourage you to have your child undergo a comprehensive eye exam with your local eye doctor. At Six One Six Vision Center, we offer eye care services for the entire family. Call (208) 514-1858 or fill out our contact form to schedule an appointment. We serve residents of Eagle and Boise, Idaho.