Eye Care FAQs

Do you take my insurance/what insurances do you accept?
We work hard to make sure we are providers for the majority of insurances commonly seen in our community. However, some insurances may not be the best fit for our practice. If you have a question about your particular insurance, please do not hesitate to contact us via one of the methods at the bottom of the page, or click on the "contact" link above.
What is the difference between my vision insurance and my medical insurance?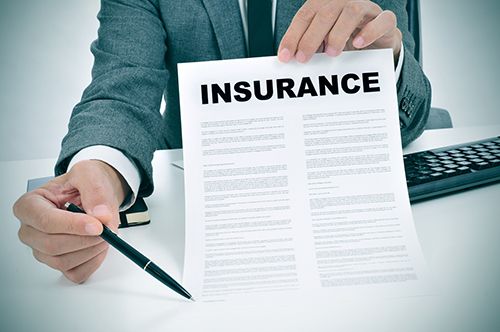 This is one of the most commonly asked questions, and one that can be very confusing/frustrating for patients. Typically, your vision insurance will pay for a routine examination of the eye, where the problem may be blurry vision, headaches, or eyestrain. Your vision insurance may also help pay for your glasses or contact lenses if they are necessary, depending on your particular plan. Vision insurance plans typically cover one comprehensive exam per year.
Because our doctors are also able to diagnose and treat a variety of conditions beyond prescribing glasses and contact lenses, your medical insurance may be the insurance used for your exam. Medical conditions could be anything from an eye infection or eye pain, to a condition requiring chronic management, such as dry eye or glaucoma. Your doctor may also find something incidentally during your routine exam (billed through your vision insurance) that would require a follow-up appointment for further testing or procedures that would be billed to your medical insurance. Again, if you have any questions please let us know, we are happy to help!
How much are your eye exams?
This question has many variables to it, such as insurance coverage, reason for visit, etc. In order to give you the most accurate information for you specifically, please call us at (208) 514-1858 .
When should my children come in for their first eye exam?
According to the American Optometric Association (AOA), a child with no symptoms should be seen for their first eye exam between 6 and 12 months of age for a baseline evaluation. Our office partners with the AOA to provide these examinations at no cost to the parents through the InfantSee program. If the baseline exam is normal, the recommended age for their next exam is 3 years, followed by another exam before they begin school. One children are in school, annual eye exams are recommended, unless more frequent examinations are recommended by their eye doctor.
My child got their eyes checked at their pediatrician's office or by the school nurse, is that good enough?
Short answer? No. Pediatricians and school nurses are amazing, important health care providers for children, but a comprehensive eye exam by an optometrist or ophthalmologist can give greater insight into not only your child's visual acuity, but also how well their eyes work together and the overall health of their eyes.
Can I book an appointment for today?
Often times we are able to get you in the same day you call for an exam, although we cannot always guarantee that. If you are looking for a same-day appointment, it is best to give us a call at (208) 514-1858 to see if we have availability that day or by filling out our easy online appointment form.
Why is there a separate charge for the contact lens evaluation?
Contact lenses are medical devices that could damage your eye if they are not prescribed and worn correctly. Because of this, there are additional tests required as well as additional time invested by the doctor to ensure the contact lenses being worn are appropriate for the individual patient and the overall health of the eye.
How much are contact lenses?
Contact lens pricing varies depending on the brand and type of lenses. Regardless, we work hard to make sure that our pricing on contact lenses is competitive so that you don't have to spend your time shopping around to find the best prices. In addition, we offer several "value-added" benefits to purchasing lenses through our office, such as replacement lenses, additional rebates, and more.
Can I take my eyeglasses prescription and get glasses online or somewhere else?
You absolutely can. However, we cannot guarantee the quality of the eyewear that you purchase outside of our office will be of the same quality as you would receive from our office. This is particularly true when it comes to buying glasses online. For more information, please see this guide published by the American Optometric Association.