Frames
SALT. is a brand for anyone who appreciates simple things made well. Born on the coast of California, SALT. combines the best of custom materials and Japanese Craftsmanship to create the finest in premium eyewear. The brand draws its inspiration from Nature's effortless beauty: The Sea, The Air, The Land and their Timeless connection. Their mission is to capture this inspiration and infuse it into their product. All of nature's beautiful shapes, details and colors. And like the inspiration itself and its unique moment in time, each piece of SALT. eyewear has its own fingerprint, finished by the hands of third generation Japanese artisans. SALT's design language is timeless, remaining relevant as near term trends come and go.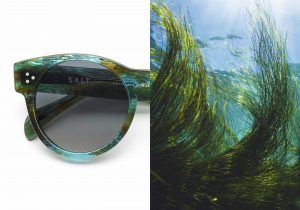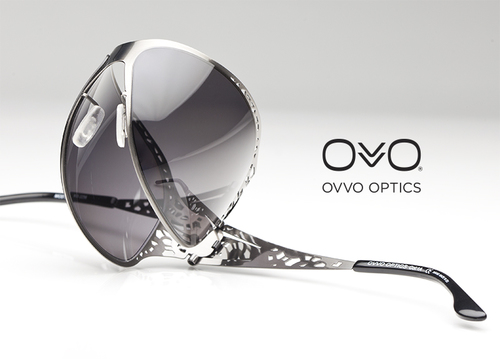 Produced entirely in Germany and Poland, OVVO Optics frames are made of a composite of surgical steel and titanium. The combination of those two materials makes them extremely strong, light, and flexible, as well as hypoallergenic. The patented screw-free hinge is designed to withstand a pulling force of 90 pounds. Each OVVO Optics frame is made by hand, and undergoes a 65-85 step process to complete.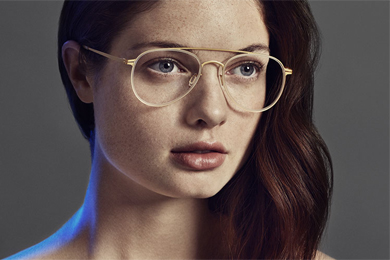 Modo was born in 1990 in Soho, New York, under the entrepreneurial spirit of its founder, Alessandro Lanaro. Today, Modo creates some amazing, stylish frames using technologies such as their paper thin titanium, which gives their frames a great mixture of lightness and strength. Modo has also emerged as an industry leader in sustainability and social responsibility. Their Eco line produces frames using recycled content or bio-based materials, and also plants a tree for every frame sold. Modo is also a large supporter of Optometry Giving Sight, and donates a pair of glasses for every frame sold.

STATE Optical Co. is a first-of-its-kind brand of luxury American eyewear built from theground up in Chicago – their hometown. Their frames are meticulously handcrafted to be a genuine expression of one's personal style and distinct personality. We invite you to take a closer look at the people and story behind them.

ECO
The only eyewear brand made of 95% recycled content or 63% biobased material. ECO shows their commitment to the environment by planting a tree for every frame sold. This company empowers customers to reuse ECO's packaging and donate their unwanted eyewear to people in need, which provides the gift of sight to 314 million adults and children worldwide. ECO's approach is based on the pillars: LOOK GOOD, FEEL GOOD, and DO GOOD.

ZEAL Optics builds the highest quality eyewear for people who live for outdoor adventure. But that is just the beginning of the adventure. They focus on more than just being an eyewear company, and are guided by a simple set of beliefs: Use Less, Give Back, Explore More. This company is a part of the Maui Jim family.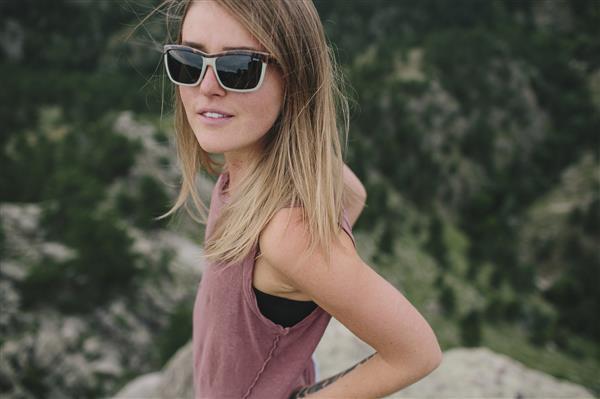 The idea for Babiators was born on a military base in Beaufort, SC, when one of the founders saw her fellow military wives' kids squinting in the sun while their pilot Moms and Dads stood protected and stylish in their aviator sunglasses. Hence the birth of Babiators – safe, stylish, and durable kids' sunglasses. Even better is that these sunglasses are guaranteed – if your child's Babiators are lost or broken within one year of purchase, the company sends you a FREE replacement.

Ninety years of experience, unparalleled expertise with an emphasis on elegance and strong family values – all backed by a name you can depend on: Lafont. Glasses made in France that have made Parisian chic accessible.

FYSH UK is designed for the strong, ambitious, game changing women who embrace individual style. Combining the latest runway looks with the color trends of the season, FYSH UK eyewear features a vast array of bold colors, intricate patterns, unique constructions and shapes.

This frame line is not run-of-the-mill, not typical, not something you will see on everyone else coming and going. They are as far from boring as you can get. What the Cinzia offers is frames that are bold, colorful, avant-garde, and always trendsetting. They are sophisticated with a decidedly edgy twist. They are uncompromising in their attention to detail and craftsmanship. The Cinzia range offers nothing but the best for those with the most discerning taste.