Frames
SALT. is a brand for anyone who appreciates simple things made well. Born on the coast of California, SALT. combines the best of custom materials and Japanese Craftsmanship to create the finest in premium eyewear. The brand draws its inspiration from Nature's effortless beauty: The Sea, The Air, The Land and their Timeless connection. Their mission is to capture this inspiration and infuse it into their product. All of nature's beautiful shapes, details and colors. And like the inspiration itself and its unique moment in time, each piece of SALT. eyewear has its own fingerprint, finished by the hands of third generation Japanese artisans. SALT's design language is timeless, remaining relevant as near term trends come and go.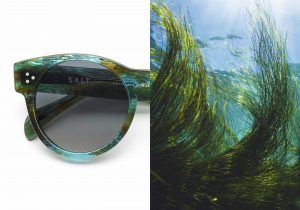 Inspired by the beauty and culture of Maui, their mission is to spread aloha through vivid color, clarity, and detail. For those who appreciate the sun, Maui Jim provides more vibrant colors of the world while protecting your eyes from the harsh effects of glare and harmful rays. They make your life brighter so you see the colors of your world at their best and always feel confident in your style. Maui Jim believes color and light are the key to human experience. Their sunglasses show you its full spectrum, so you can see the world like you've never seen.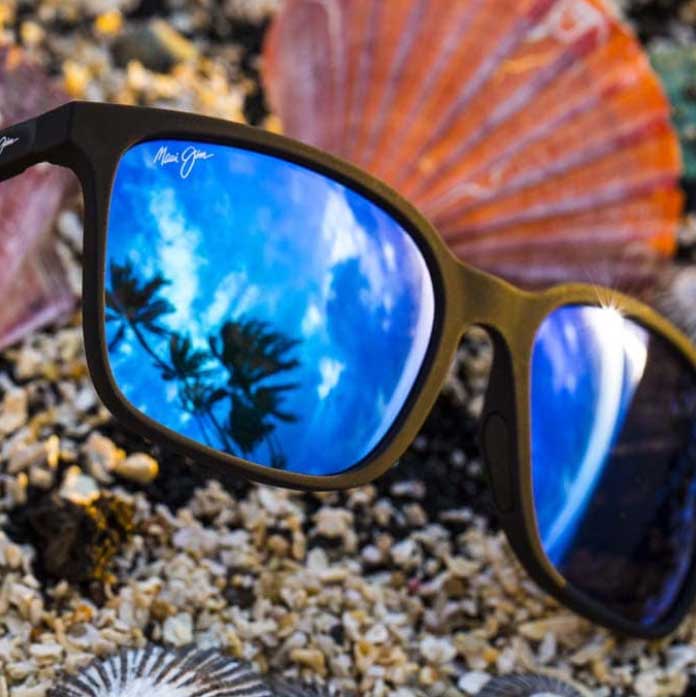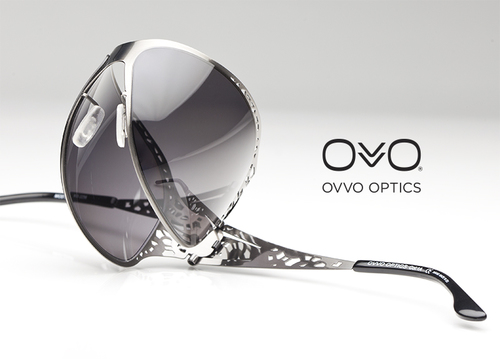 Produced entirely in Germany and Poland, OVVO Optics frames are made of a composite of surgical steel and titanium. The combination of those two materials makes them extremely strong, light, and flexible, as well as hypoallergenic. The patented screw-free hinge is designed to withstand a pulling force of 90 pounds. Each OVVO Optics frame is made by hand, and undergoes a 65-85 step process to complete.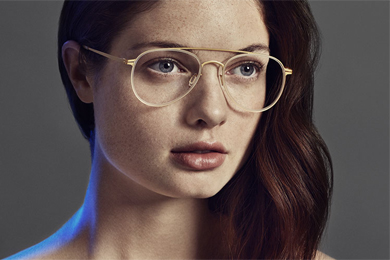 Modo was born in 1990 in Soho, New York, under the entrepreneurial spirit of its founder, Alessandro Lanaro. Today, Modo creates some amazing, stylish frames using technologies such as their paper thin titanium, which gives their frames a great mixture of lightness and strength. Modo has also emerged as an industry leader in sustainability and social responsibility. Their Eco line produces frames using recycled content or bio-based materials, and also plants a tree for every frame sold. Modo is also a large supporter of Optometry Giving Sight, and donates a pair of glasses for every frame sold.

STATE Optical Co. is a first-of-its-kind brand of luxury American eyewear built from theground up in Chicago – their hometown. Their frames are meticulously handcrafted to be a genuine expression of one's personal style and distinct personality. We invite you to take a closer look at the people and story behind them.

ECO
The only eyewear brand made of 95% recycled content or 63% biobased material. ECO shows their commitment to the environment by planting a tree for every frame sold. This company empowers customers to reuse ECO's packaging and donate their unwanted eyewear to people in need, which provides the gift of sight to 314 million adults and children worldwide. ECO's approach is based on the pillars: LOOK GOOD, FEEL GOOD, and DO GOOD.

ZEAL Optics builds the highest quality eyewear for people who live for outdoor adventure. But that is just the beginning of the adventure. They focus on more than just being an eyewear company, and are guided by a simple set of beliefs: Use Less, Give Back, Explore More. This company is a part of the Maui Jim family.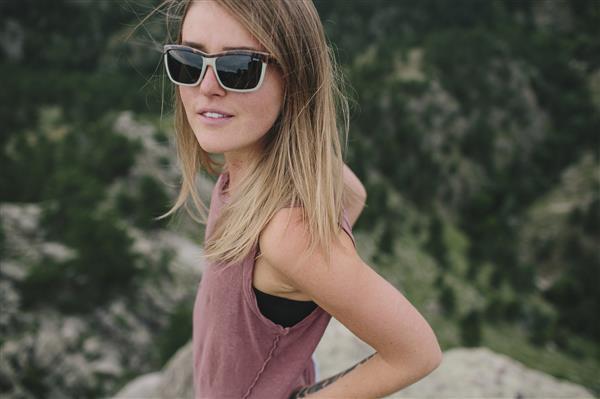 The idea for Babiators was born on a military base in Beaufort, SC, when one of the founders saw her fellow military wives' kids squinting in the sun while their pilot Moms and Dads stood protected and stylish in their aviator sunglasses. Hence the birth of Babiators – safe, stylish, and durable kids' sunglasses. Even better is that these sunglasses are guaranteed – if your child's Babiators are lost or broken within one year of purchase, the company sends you a FREE replacement.

Original, often iconoclastic, and always invigorating, eyeglasses designed by l.a.Eyeworks are immediately recognized for their bold shapes, imaginative handling of materials, and expressive use of color. Working from deep intuition, designers begin each of their limited-edition designs with a hand-drawn sketch, the first step on a path of meticulous production where the finest materials are shaped by a combination of technology and hand-finished crafting. Every aspect of an eyeglass frame's shaping and construction has at one time or another been re-thought and re-invented as part of the designers' restless imaginations. The result is an expanding legacy of glasses that balances innovation with wearability, walking a fine line between optical tradition and a redefining expression of the "now." Although l.a.Eyeworks have graced the faces of celebrities, performers, artists, and athletes, the deeper intention is for you to find a frame that conforms to no fashion sensibility but your own.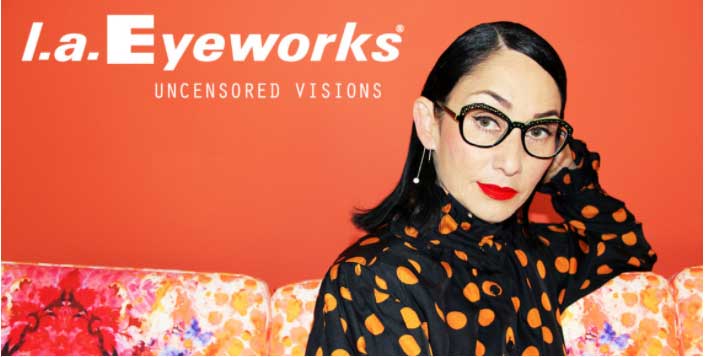 Ninety years of experience, unparalleled expertise with an emphasis on elegance and strong family values – all backed by a name you can depend on: Lafont. Glasses made in France that have made Parisian chic accessible.

FYSH UK is designed for the strong, ambitious, game changing women who embrace individual style. Combining the latest runway looks with the color trends of the season, FYSH UK eyewear features a vast array of bold colors, intricate patterns, unique constructions and shapes.

Independent Eyewear. Boston born-bred-based. This line is known for being "Purveyors of Exceptional Eyewear." Call them retro, modern, preppy, or practical. Wear them daily, nightly, dressed to the nines, or wearing nothing at all. The collections are bound by a common thread…you'll look a little better in one of them.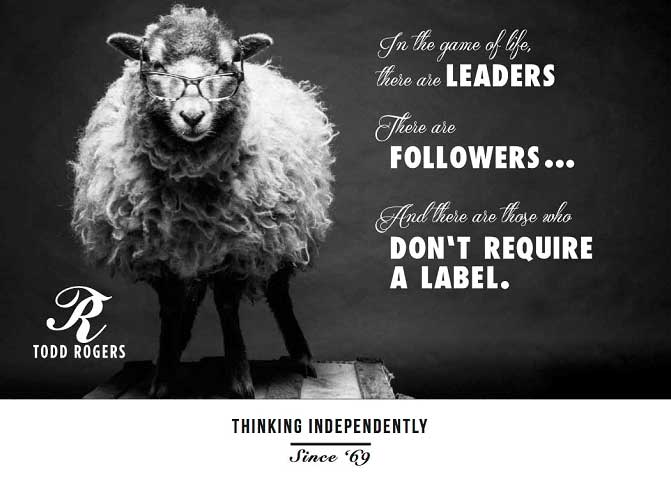 What happens when a guy who designs eyewear becomes a dad? He creates a kids collection…that's what. He makes glasses that are totally wearable, utterly stylish, and always classic – with a twist. Quality children's eyewear… in colors, shapes and patterns that make the whole event fun again. The Todd Rogers vibe made just for the wee folk. Yup. All the cool kids are wearing 'em.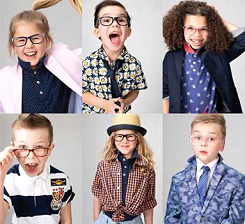 Superflex® KIDS frames are designed for both fit and fun. They are constructed with spring hinges for extra durability, comfort and fit. While form and function always come first, great colors and funky temple detailing make this collection a fun fashion statement for kids of all ages.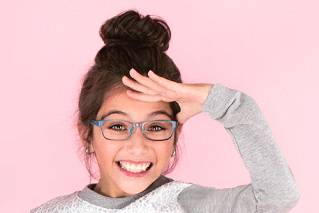 db4k's mission is to make glasses kids want to wear. With db4k styles, kids can have fun with eyewear and express their personalities. It's not about characters or branding, it's about showing off the awesome people they already are. It's time to give kids the cool glasses they deserve – db4k hereby proclaims, wearing glasses should be fun!